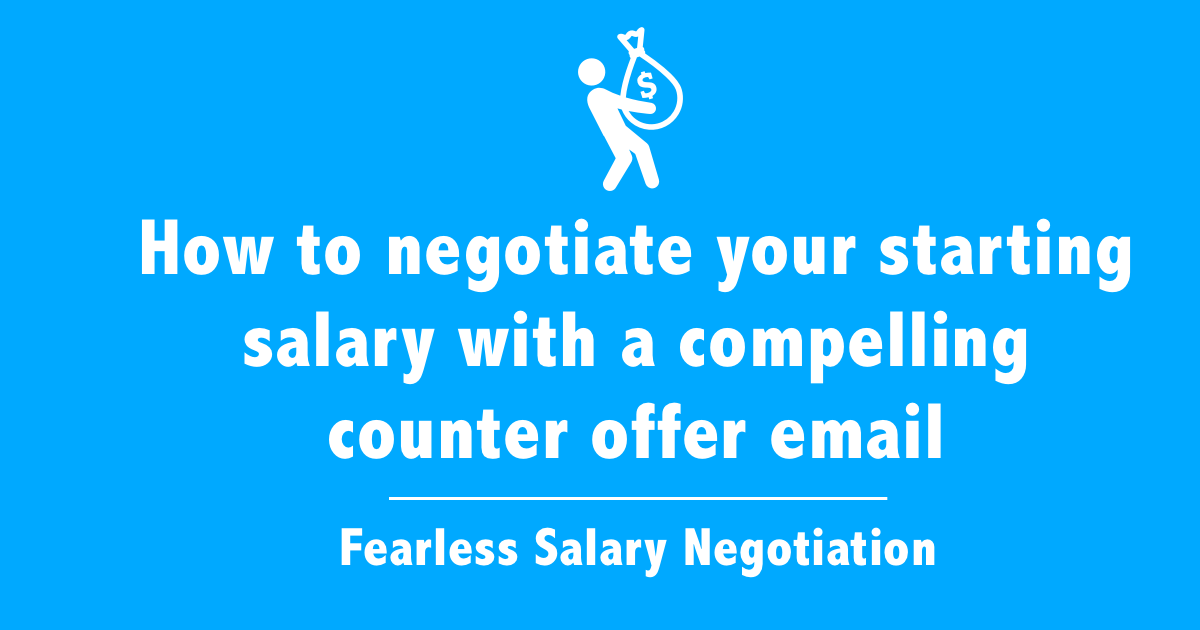 How to negotiate your salary
1. Determine your value
It's important to approximate the value you can bring to the company. Knowing your value can help you define a salary that best compensates you. When determining your value, consider the following:
2. Research the market
Take some time to see what other professionals make in the same or similar positions can help you determine how much you can ask for. Look for the average salary of the job title nationally and locally, and if possible, check to see what companies in the same industry usually offer. You should also consider factors that can influence the average, like experience, licenses and higher education.
3. List your expenses
Make sure any additional expenses you may need to make are offset by a higher salary. For example, if you'll need to move to a new city for the job, you need to factor in moving expenses. Here are some other expenses you should consider:
4. Prepare an outline
Have an outline of your talking points ready, especially if you're going to negotiate in person. Start with a statement of gratitude, such as thanking the hiring manager for the opportunity. Then, explain that you feel you deserve a higher salary and some key reasons why. Be specific as possible so the employer is more likely to acquiesce to your request. Detail related achievements, experience and skills, and use numbers where possible to put your qualifications into perspective.
5. Practice your conversation
If you're going to negotiate your salary in an in-person meeting or over the phone, it's helpful to rehearse the conversation so you know exactly what to say. Ask a trusted friend or colleague to help you practice and give you feedback. If they're comfortable with the idea, they can act as your manager and ask questions that could come up during the meeting. You can also practice in front of a mirror, which can help with your body language.
6. Remain confident
It's important to stay confident throughout your negotiation. Exhibiting confidence shows you believe in your qualifications and ability to contribute to the company. When you stay composed, the hiring manager will be more likely to consider you. You can stay confident by remembering that you performed the research necessary to find what you're worth in the current market. Keep your research available and reference it to show the employer that you're serious.
7. Stay flexible
Though the salary is probably one of the most important factors for you, it's helpful to stay flexible throughout negotiations. A common tactic in salary negotiation is to ask for slightly more than what you expect. This gives you room to talk, and even if the employer offers less, you'll like get a salary that you're comfortable with.
If the hiring manager can't negotiate the salary, you can try asking for other perks that they can give you. Ask for additional vacation time, a stipend for a longer commute or money for moving expenses. Consider the benefits that matter to you most, and include them in your outline.
It's also helpful to consider your future with the company. If there's plenty of room for you to grow and get a higher salary in the future, then it may be worth it to accept the job. Similarly, if you feel you can gain valuable experience in the role that you can apply elsewhere, consider accepting a lower salary initially, then negotiating for a raise later.
8. Know when to say 'no'
If the employer can't be flexible with the salary or other benefits, then it might be in your best interest to decline the offer. This is especially true if you're considering other offers or interviewing with more companies. Consider if the job can help you grow in your career, if it offers a better work-life balance or if the company has a good culture. If you feel hesitant accepting the offer, it's acceptable to decline it and continue interviewing.
If you decline an offer, be sure to express your gratitude. Thank the employer for their consideration and tell them that you hope to keep in touch. Maintaining an open line of communication with the employer can benefit you in the future should you want to work with them.
Salary negotiation examples
For a job offer
Before I can accept the offer, I want to ask about the salary. When I interviewed with the department head, I had the chance to discuss how I could contribute to the team. I have an excellent track record of delivering projects both under time and budget. At my current position, I have saved clients over $100,000 without sacrificing quality. With my current experience and PMP certification, I believe my salary should be $90,000 instead of $85,000.
For a raise
Thank you for taking the time to meet with me today. As you know, I've been working with Sophisticated Solutions for nearly two years, and during my time here, I have made it a point to help my team however I can and learn as much as possible about my department. I believe I deserve a 10% raise for my efforts throughout this year specifically.
Over the past year, I stepped in as interim leader when my shift leader was on maternity leave. During that time, I worked additional hours to cover my regular duties in addition to the shift leader responsibilities. I was able to increase revenue during my shift by 5% over four months.
I'm also ready to accept additional responsibilities in order to receive a raise. With my current skill set, I believe I can take over the daily shift reports, and I'm more than capable of counting all of the cash drawers at the end of my shift.
Quick overview: How to negotiate your starting salary
Salary negotiation starts early in the interview process, when you'll often be asked for your current salary or expected salary. Rule #1 of salary negotiation is this: Do not disclose your salary history or salary requirements. This can be uncomfortable, but it's your first opportunity to negotiate a much higher salary.
Once they make an offer, you'll counter offer by sending a carefully written email that includes a strong case to support your counter offer. Typically, your counter offer will be 10–20% more than their offer, and you'll focus on your base salary at first.
After you send your counter, you'll prepare a script ahead of the "Final Discussion", which is typically a 3–5 minute conversation over the phone where the recruiter or hiring manager responds to your counter offer and you hash out all the final details of your offer. This is your last chance to improve your compensation package before you decide whether to accept their offer.
Finally, once you complete your negotiation and set a start date for your new role, you'll want to give your notice and wrap things up at your current company. This is an important step because you can bolster your reputation while building your network before you leave your current role.
That's a high-level overview of the salary negotiation process. The rest of this guide is a step-by-step deep-dive to help you get the best results possible when negotiating your salary.
Frequently asked questions
When should you start negotiating the numbers?
You must bring up the topic of salary as the final step of the interview. However, your techniques of negotiation begin as soon as you pick up the call the first time for the screening. Throughout the process try your level best to portray the value you can provide and how the organization will benefit from you.
In every round of interview, you go through, convey your value in different ways. The organization cares more about what's their benefit than what's yours. Do not be the "It's not about you. It's me" person. The more the number of people convinced about your value, the higher your final offer will be.
Apply the salary negotiation tips mentioned above throughout the entire interview process. If you have read through all the 10 tips on how to negotiate salary offers, you will begin wooing your magic early.
Should you ask for time to consider the offer?
Accepting the offer right off the bat makes you seem as desperate as an ant searching for food. Try and seem unsure about the offer and mention you will think over the offer and get back. You can also add a quick note about comparing the offer with other offers you already have(even if you do not have any other offers).
Should you negotiate over phone or email?
Talking to the recruiter over a phone call builds a better rapport and leads to chances of a better outcome. Most people feel uncomfortable to negotiate over talks. You feel so because you lack practice. Get over your fear and discuss over a call. The human touch always adds value.
If you believe you will make a terrible impression on the phone, you can take the email route(though I would not recommend it). Using email is like a double-edged sword. While you get time to think and carefully craft your response, so does the recruiter. Also, over email, one reason at a time gets picked up. A long email with many bullets makes the negotiation harder.
You might believe recruiters will have the edge over you on the phone because they negotiate on a daily basis. Guess what? Most recruiters only encounter people asking a 20% higher amount than their offer, eventually settling down for 10% higher. When you use the techniques outlined above, you catch most recruiters off guard. You will seem like the black polar bear which is rare.
You have the edge while talking because the recruiter has to reply right away. If you use the same techniques over email, the recruiter can think, consult others and come back with a smart counter offer.
Conclusion
Getting a better offer is all about saying and doing the right things the right way. The strategies for negotiating salary provided work based on the human psyche. You do not need to have the persuasion skills of a charmer to negotiate with a recruiter. You do not need to have sales experience either.
Be confident and apply the salary negotiation tips you just learned. Even though you know only the theory of how to negotiate salary offers for now, applying these tips isn't that hard.
Remember, if the interview process has reached the point of discussing salaries, the organization is interested in you and wants you to hop on board. You are not selling a credit card to an uninterested soul seated elsewhere. You are talking to a person interested in your skills and value. Therefore, keep your talk collaborative and friendly.
You don't need a reward to join the Productive Club, do you?
Maxim Dsouza has spent over a decade experimenting and finding various time management techniques to improve his productivity. He strongly understands the fact that time is a limited commodity and tries to make every second count. He has extensive experience in leadership in startups, small businesses, and large corporations.
He has helped people of different professions and age groups gain clarity on their goals, improve focus, revise their time management skills and develop an awareness of their psychological cognitive biases.
Resource:
https://ca.indeed.com/career-advice/pay-salary/how-to-negotiate-salary
https://fearlesssalarynegotiation.com/salary-negotiation-guide/
https://productiveclub.com/how-to-negotiate-salary/