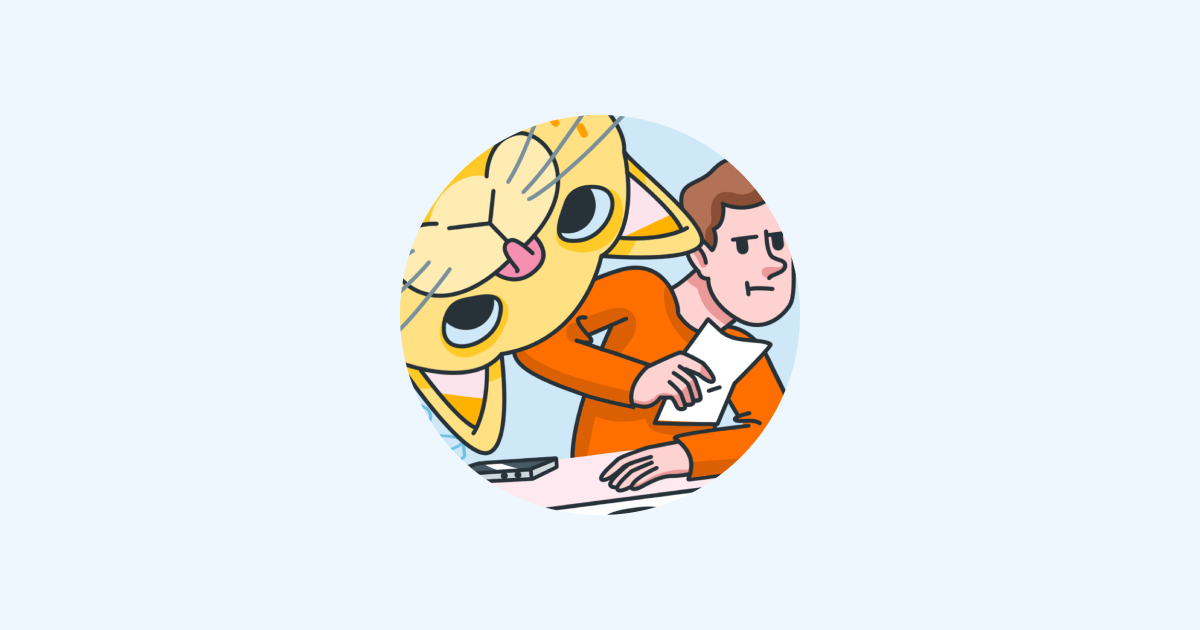 How to start freelancing (or moonlighting)
Define your business goals
The answer to this question will determine your next steps, considering that you'll either aim to balance your full-time and freelance work, OR aim to work your way out of your current job to pursue a full-time freelance career.
Find a perspective niche (and stick to it)
But, Cryptocurrency or Technology content writer always sound much better in your CV than General content writer. Moreover, they inspire more confidence in you on the part of the clients who'll always be looking for specific, and not general content.
Now, this doesn't mean you should downright refuse to work on anything else. But, you will be building your experience, skills, and reputation in one specific line of work, which will increase your likelihood of getting hired to do side gigs for reputable companies looking for experts in a particular niche.*
*You should check with your employer on what's the company's policy of working on such side hustles. Perhaps your contract forbids you from accepting freelance work in your respectable niche, outside of the company.
Identify target clients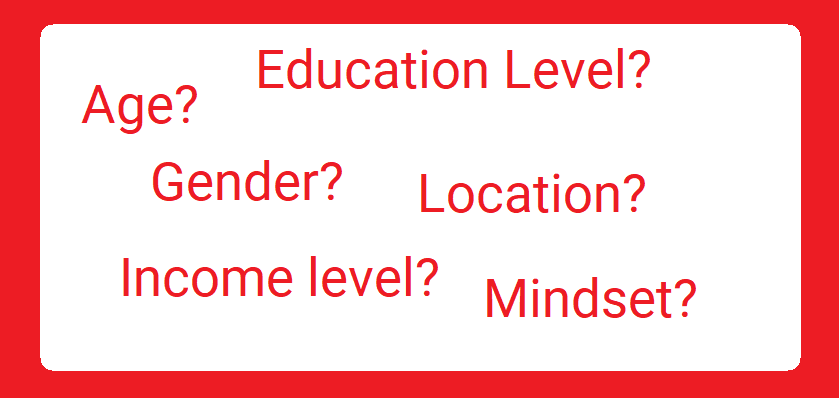 These are only some questions you should ask yourself, but they reveal a lot. For example, that you can write for fresh-out-of-college female Millennials from the US looking to start and cultivate a remote career while traveling abroad with a limited budget.
This is specific enough to draw in the right crowd, but general enough not to alienate other remote workers. After all, you'll still mostly write about challenges, tips, and hacks of remote work, which will likely interest all remote workers.
Set your freelance rates

Once you have all this data, you'll need to calculate your hourly rate based on it — higher education, experience, and demand for your niche will mean you can set higher prices. If you're based in the US, you'll likely be able to command higher rates than if you're based in the Philippines. Of course, your living standards and expenses will be higher, so you'll also need to command higher rates.
💡For calculating your ideal hourly rates, we recommend trying our free hourly rate calculator that can give you a pretty good idea of where to start. To track the exact hours and minutes you spend working and have them converted into earnings (based on your hourly rates and the time you've tracked for a freelance project), try our freelance time tracking app Clockify.
But, even more importantly, you shouldn't sell yourself short either. After all, you'll need to think about covering your freelance expenses and making a profit. However, once you price your work too low, it'll be difficult to increase your prices later, even if you find that you need to.
Create a website (and portfolio)
Once you've defined your business goals, found a niche, identified your target clients, and set your prices, you'll want to create an online presence. And, the best way to do so is by creating your own website with a portfolio showcasing your previous work, skills, and expertise.
Creating a website for free through a website builder like Wix is fine, but you'll be better off if you were to buy a domain name from a hosting website. You'll get a unique name for your online presence and a customized email address, so you'll look much more credible and overall more professional to potential clients.
Regardless of what your industry is, it may be best if you were to choose your own name for the domain, especially when you're mostly looking to showcase your portfolio. You'll stand out better, and it'll later be easier to switch to a different industry (or niche) if you find that you want to.
Once you've selected a host and domain name, you can install WordPress to your website, and choose the website's theme. Then, you can add a landing page describing your services, and prices, maybe even a separate page for a blog where you'll write about industry-related topics.
Find your first client
Get involved in your industry's community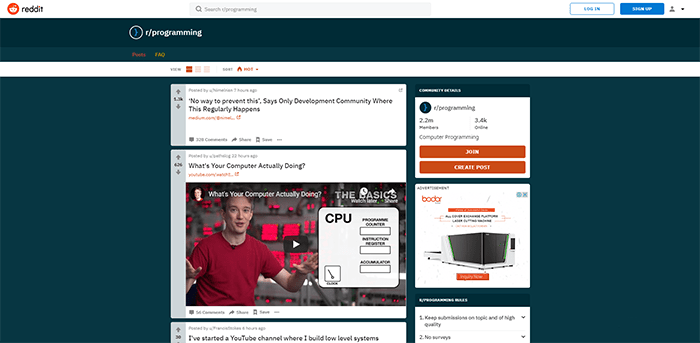 Also, don't be afraid to ask questions yourself. If you see a wall mural, application, logo design, or any other industry-related work you like, contact the client who commissioned it and ask what he/she requested from the person who delivered the work.
Learn how to pitch through email
Knowing how to pitch your expertise and skills is as important as having said expertise and skills. And, sending cold emails to potential clients is a good way to start. So, identify potential clients in your industry (a simple Google search can suffice), and start crafting your emails:
What's Next?
Q: Is Freelancing A Career?
Yes! Freelancing can be considered as a career. But, it depends on what kind of work you choose to do. For example, if you're doing data entry work, it can't be considered a career. At least not a good one. However, if you were to choose something like copywriting, you can use it as a career to become a marketer and even be in charge of marketing teams on startups.
Q: Which Field Is Best In Freelancing?
There are many fields in freelancing that allows you to earn higher rates and generate profitable incomes. But, there is no specific industry or a job that you can all as "the best". You shouldn't choose a career because it earns the highest amount of money. Choose the ones that you're good at.
Q: What Kind Of Freelance Work Can I Do?
The freelancing market is quite big. There are hundreds of specializations out there ranging from logo designers to product copywriters, and more. You can do any type of work. If you have a skillset, you can turn it into a service and offer it for a price. Whether it's online or offline. That's freelancing!
Q: How Can I Start Freelance With No Experience?
The great thing about freelancing is that it doesn't have any requirements. You don't need a fancy college degree or years of experience on a job to get started as a freelancer. All you need is a marketable skill and dedication to work harder and better than everyone else.
Q: What Are Freelancing Websites?
Freelancing websites are like marketplaces where you can find clients and land jobs. You can join a freelancing website, like UpWork or PeoplePerHour, to create a profile and apply for jobs posted by clients. These sites often have a lot of competition and charge high platform fees. While they are good for beginners I often encourage freelancers to avoid such marketplaces.
Q: Which Skills Are In Demand For Freelancing?
Finding the right skill with a good demand is crucial to finding freelancing success. Every year, new trends take over the world of freelancing so the demand for the skills differs from time to time. Some years there's high demand for coding skills while some years there's a demand for video editors. You can read this article to learn more about finding skills with high demand.
Q: Is Freelancing Better Than A Job?
Much like any other day job, freelancing also has benefits and downsides. It definitely has many perks compared to the usual office job. So yes, freelancing can be better than a regular job. But that will mostly depend on your personality type.
Q: What Are The Pros And Cons Of Freelancing?
One of the best things about being a freelancer is that you can be your own boss. It's like running a business. You can look for clients, find work, and do work at your own pace. But it can also be quite tiring. Especially if you're used to doing things that you're told to do. Like at an office job. More about it here.
Q: Do Freelancers Get Paid?
Yes! Unless you get scammed by a scam artist. Freelancers always get paid. There's a myth to this topic that clients don't pay or avoid payment on time. But it's not true. If you know how to find good clients, you'll always get paid on time.
Q: How Freelancers Find Work?
Freelancers can find work using various methods. And you'll be happy to know that you don't always have to use marketplaces like Upwork and Freelancer.com. Instead, you can use job boards, communities, and even email outreach to find jobs. I covered more on this topic in a chapter above.
Q: Why Freelancing Is Hard?
Freelancing is not easy. You need to work hard and be determined to succeed as a freelancer. More importantly, it takes time to gain experience and develop skills. A good way to make this process easier is to find a coach and improve your skills by taking courses and reading books.
Q: Where To Learn Freelancing?
Unfortunately, there's no special place you can go to learn freelancing. It's something you must learn by doing. Taking online courses and reading books will help, but in the end it will depend on your dedication and the ability to learn from your failures to be a great freelancer.
Q: What Are Easy Freelance Jobs?
Data entry gigs, transcription jobs, translation jobs are all easy gigs you can do as a freelancer. But, keep in mind that "easy come, easy go". Those easy jobs won't last long. If you want to build a career as a freelancer, you'll need to work hard at improving your skills.
Q: What Is Local Freelancing?
You don't always have to signup for a freelance marketplace online to find work as a freelancer. You can also do work for local businesses. Whether it's designing a website for a local shop or designing a logo, it still counts as freelancing. There are many job boards you can use to find local freelance jobs. Or you can go old-school and cold-call to ask for jobs.
How to Start Freelancing – Tips for Launching a Successful Freelance Career
It takes more than a stable internet connection to make a living as a freelancer. In order to make the big bucks, you've got to put in your time and know your stuff when it comes to selling your services.
In fact, there are quite a few things that most freelancers don't even do that could save them a bunch of money. This article covers some of the most efficient ways for you to get started as a freelancer, and how you can hit the ground running right from the beginning.
How to Find Freelance Clients
Many new freelancers underestimate how important marketing is to getting hired as a freelancer. To some degree, you can make yourself look more professional and respectable by taking the time to show potential clients how you do business.
It's not just about drawing up a few mockups, sending them to a client, and waiting for the cash to roll in. Craft, creativity, and promotion are all equally important when it comes to being a successful freelancer.
Network with other people in your industry
Instead, engage with people in your industry and come up with ways you can help each other out. Maybe your colleague from your first job needs some voiceover work done on their podcast. Recommend yourself for the job. And if they say no, offer to record it for free as a special gift for helping you out.
Even if you don't know people in your industry in your city, search for them on LinkedIn and start getting in touch with people in that network—even if it isn't local. Ask them if they know anyone looking for a freelancer or if they have any advice for finding clients. You might even make some new friends!
If they know of any opportunities, or if they have advice for finding clients in your field, you can bet they'll pass it on to you, and likely with enthusiasm. And who knows—they might even hire you on the spot for a project once they know that you are freelancing.
Cold calling best practices
I know, many people will say that the number of organizations that actually do it are few and far between. But what they fail to recognize is that this is where the opportunities are hidden – the ones not being addressed by your competition.
All you need is someone to practice with. Then ask them to give you mean criticism, without any tact or sugarcoating, for something you're seeking from them. It can be a critique on a product idea, a pitch, your blog post, your haircut — whatever.
Initially, you can think of a cold call like a job interview, making it easier to stay on track with the prospect and avoid going off on a tangent about your business. By prospect, I mean anyone you communicate with who has not requested information from you or your organization.
Writing effective cold emails
Cold emailing is exactly what it sounds like—contacting people you don't know without any introduction. You're putting yourself out there by putting your reputation on the line. Cold emailing gives you the ability to connect with anyone, but it can also put you in uncomfortable situations where your messages are not welcome.
Build a connection before selling to your prospect.
Do your research.
When it comes to your prospect, you should know as much as possible about them. If you understand who they are and what their interests are, you can strike up a conversation that will give off the impression that you know all there is to know about them. Just don't go overboard.
Introduce yourself as the solution to their problem.
You can also try creating a list of their pains and the ways you can solve them if they choose your product or service. Make sure that your product or service is something that will genuinely benefit the customer and that the customer needs.
Collaborate with other agencies or freelancers
As you begin working on your own, you'll go through growing pains. No one can deny that. But moving towards becoming a freelancer allows you the chance to have control over your time, your projects, and your future.
If you miss working in a team, you can always collaborate with other freelancers or agencies. You need to create a network of freelancers with different skills. While you have your favorite writers, designers, or social media marketers, think about new people who might provide great value for your business and vice versa.
These ties can help you in furthering your career and in doing your work in the most efficient and productive manner possible. But in order for you to collaborate successfully with other freelancers and agencies, you should take into consideration the following tips:
Learn as much as you can about them.
Working with a collaborator is a great way to get a project done to a high standard, but it's important that you choose the right person. Asking someone to work with you can be a little daunting, especially if you don't know them personally at all, so it's best to have some information about them beforehand.
Use the same collaboration tools.
The technology that we use every day can bridge that distance and make it easier for you to communicate and form the bonds that will define the way you work together. Make sure that you both work with the same tools to maximize efficiency.
Always ask for feedback.
Whether you're collaborating with an agency or other freelancers, it's important to continuously give and receive feedback. This should never be seen as criticism or a personal attack. It's simply feedback on how you worked on the project. The person you worked with may even have ideas on how they would work differently in the future too.
Set up a Website to Advertise your Freelance Services
An alternative to the freelance job boards is to use a personal website for advertising your services. It's fair to say that many freelancers transition away from Upwork and Fiverr after a few years and strike out on their own. Those that have made the switch recommend it, as you get to keep all of your fee (before taxes!) and some think the best clients are found off the freelance job boards.
Pitching for work
When you start freelancing and begin to pitch for work, you need to be organised and targeted. Those who are most successful using this method to systematically target companies that they want to work for, produce a bespoke pitch.
Do communicate promptly with your clients. Clients will soon go off you if they have to wait several days for a reply from you. Respond to any queries as soon as practical, and make sure you keep an eye on your emails, so you don't miss anything.
Don't take on work that you don't know how to do. If you take on a job that you think you'll be able to figure out how to do, then it's likely that you won't do it to a sufficient standard. Make sure all the work you do falls within your capabilities.
Do push for further work if you find a good client. It could be as easy as sending a quick email on the completion of a project to see if they have any other work. If you don't ask, you'll never know!
Don't take on work at a reduced rate because the client is dangling a carrot of future, higher paid work. It probably won't transpire. This is a common tactic used by some individuals to squeeze you on your fees. If clients can't afford your rates, politely turn them down.
Do apologise when things go wrong. Sometimes life happens and you'll let a client down by missing a deadline, or produce substandard work. If you apologise and offer to rectify the mistake, it will go a long way to repairing most relationships. As a freelancer, you only have your reputation. At all times, make sure that your work and actions will enhance it.
Don't be afraid to fire a client. Some clients are just not worth it, they enjoy picking out small issues and trying to leverage them to reduce your rate. Complete the job and move on. There is plenty of work out there.
Do constantly learn about your specialism. The world today does not stand still, and there are constant changes and improvements made in your field of speciality. Budget some of your time weekly to keep abreast of the changes. Many freelancers don't, and those are the ones who struggle to increase their rates. If you can incorporate the latest developments into your work, your clients will love you for it.
Resources:
https://clockify.me/blog/remote-work/start-freelancing-full-time-job/
https://freelancinghacks.com/how-to-start-freelancing/
https://www.freecodecamp.org/news/how-to-start-freelancing/
https://yourlifestylebusiness.com/how-to-start-freelancing/